Connect with your social network account
Hey guys! I know its been awhile. Last Friday I started having some real bad misfires in my low RPM range. I took my code reader out and it read a P0300 "random misfire" code.
Saturday my cousin and I decided to start tinkering to figure out what it might be. The first thing we did was check the spark plugs. Lo and behold what we found once we pulled the coil out of the first cylinder. We tried to take the plug out but it was stuck pretty tight. We finally got it out after letting the penetrating fluid work its magic. We only replaced that coil and plug as the others all looked fine. Any clue what could be causing this in only one cylinder?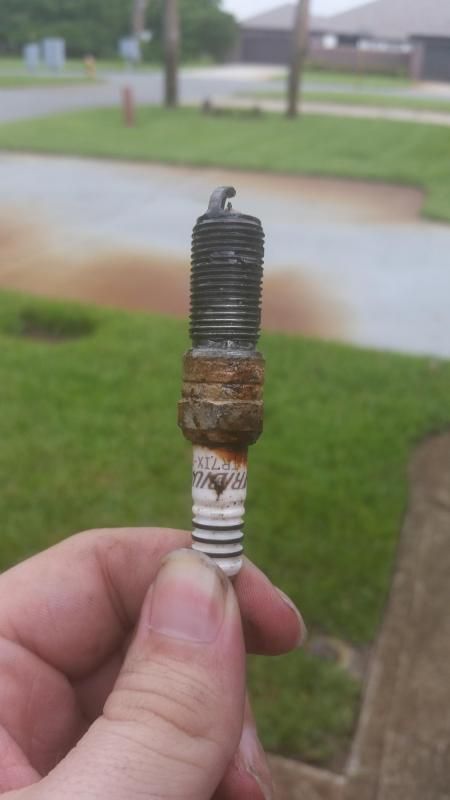 ---
Posts: 2096
Joined: Sun Aug 26, 2012 1:41 pm
Location: Palm Bay Florida
Contact:
Looks like it was not completely sealed at the top and let water in. once in, it would just puddle there and rust away.

Nice that you got it resolved quickly.
My SCC Garage
---